Pustý hrad
, castle (ruin)
Place: Zvolen, County: Zvolen, Region: Banská Bystrica , Historic region: Zvolen
Other names
Zvolenský hrad, Zvolen; 1246 in Zolum sub castro Polona, 1254 castrum Zoulum, 1306 castrum de Zoulum, 1323 castrum de Zolyo
Brief description
Ruins of a castle which was built in the 13th century. The castle consists of two object: the older upper castle and the younger lower castle. It was a center of feudal power in Zvolen region. It falled into dacay in the 16th century after a new castle in Zvolen was built.
Pictures
Situation
On the hill southeast from Zvolen, altitude 460 - 560 meters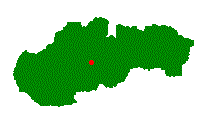 3D hrady

Hrad Beckov


Kamenní strážcovia III


Malé Karpaty 1935
Access
From railway station Zvolen osobná stanica by

(2652) along the railway and then via the bridge through the river Slatina. Follows steep ascending to the castle along with

.
Further information: touristic map 145 Javorie - Ostrôžky, Vojenský kartografický ústav, š.p., Harmanec
Pustý hrad in media
Nearby castles
Dobrá Niva, Hronsek, Zvolen, Šášov, Žakýlsky hrad
Literature
Satellite map
Visitors' comments
In the list are 52 comments.
Paveliatko
Odkazy na videá sú nefunkčné...Nedá sa s tým voľačo spraviť? ...
abc
http://www.youtube.com/watch?v=AQtYgJH_NE4&feature=plcp&context=C3e11281UDOEgsToPDskJKr3iKbl1H6FR25fvtH4Xd ...
xxx
http://www.youtube.com/watch?v=AQtYgJH_NE4&feature=youtu.be ...