Košeca
, castle (ruin)
Place: Košecké Podhradie, County: Ilava, Region: Trenčín , Historic region: Trencin
Other names
Košecký hrad, Košatec; 1272 Kaza, 1312 Kosycz, 1316 Kassa, 1318 Coscha, 1330 castrum Kassa, 1447 castrum Kossatecz
Brief description
Ruins of a castle built in 13th century and destroyed in 17th century.
Pictures
Situation
On the hillock between Veľké and Malé Košecké Podhradie, altitude 453,6 meters.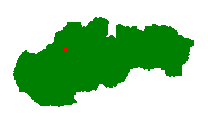 3D hrady

Hrad Beckov


Kamenní strážcovia III


Malé Karpaty 1935
Access
By bus from Ilava or by the state road No.61 from Ilava and in Košeca turn to the right to Košecké Podhradie.
Košeca in media
Nearby castles
Ilava castle, Lednica, Súča, Vršatec
Literature
Satellite map
Visitors' comments
In the list are 67 comments.
mato
ahojte....nemate niekto podorys alebo pribliznu kresbu koseckeho hradu?? mam vselijake informacie aj obrazky ale ani na jednom neni nic take co by ukazalo ako povodne hrad vyzeral...cital som v koment ...
michal16
včera som bol na tom hrade a nič sa na ňom nerobí pomaly ale isto sa rozpadáva vôbec sa nekonzervujú tie múry čo aspoň zostali až nikto nič neurobí predpokladám že za takých cca 10-25 rokov z toho hra ...
M
robi sa niečo na tomto hrade ...