Beckov
, castle (ruin)
Place: Beckov, County: Nové Mesto nad Váhom, Region: Trenčín , Historic region: Trencin
Other names
Beckovský hrad; 1208 castrum Blundix, 1219 Blonduch, 1222 Blondich, 1244 Bolonduch, 1308 Bolunduch, 1388 Galancz sive Beczkow; (Beckov castle)
Brief description
Ruins of the castle which was built in the 13th century a destroyed in 1729. It a national cultural monument.
Pictures
Situation
On a steep, 70 meters high limestone cliff above the village Beckov, altitude: 245 meters.


3D hrady

Hrad Beckov


Kamenní strážcovia III


Malé Karpaty 1935
Access
From Bratislava by train to Nové Mesto nad Váhom. Then by bus to Beckov.
Beckov in media
Nearby castles
Čachtický hrad, Skalka, Tematín, Trenčín castle
Beckov castle
Web: http://www.hrad-beckov.sk/
Opening hours:
May – September: 9 AM - 5:30 PM
April, October
9 AM - 4:30 PM
More ...

Entry fee:
adults (18+): 3,00 € (weekend 3,50 €)
adults + students (15+): 2,00 € (weekend 2,50 €)
children 6-15: 1,20 € (weekend: 1,70 €)
children 0-6: 0,00 € (weekend: 0,00 €)
More ...

Links to other sites
Literature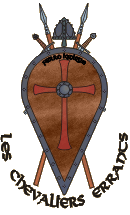 Združenie hradu Beckov Bludní rytieri
Satellite map
Visitors' comments
In the list are 88 comments.
Marian
Nové DVD Hrady srdca Európy I. venované 28 slovenským hradom a stavbám na základoch hradov. Prvý diel je venovaný hradom Banskobystrického kraja. Toto DVD by nemalo chýbať v žiadnej zbierke milovníka ...
DURDO
odporucam:
beckov.cestovanie.biz/informacie-hradu-beckov.php
a ešte: http://www.hrad-beckov.sk/

ale skoda ze je to len zrucanina ...
jurajkolo
ne beckov sa vzdy tesim ked idem okolo. je to krasny hrad a krajsi by bol keby nevyhorel. ...